I can't seem to stop. My library book pile keeps getting bigger and bigger…
Before:
After:
Now, this normally wouldn't be a problem for me, especially now that I don't have school to worry about.
Except this time it is a bit of a problem because of…
Doctor Who.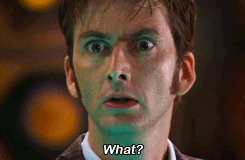 I inadvertently got my roommate hooked on the show. So we've been spending our afternoons watching Doctor Who instead of reading.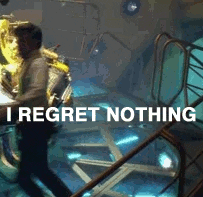 That being said (gif-ed?), I've been on page 60 of my fishbowl book for much longer than I'm entirely comfortable with.
I haven't completely stopped reading, though. I've just been more focused on my library books (between Doctor Who episodes) rather than the books I actually own.
Which, now that I think of it, is the whole reason I have almost 250 unread books in the first place.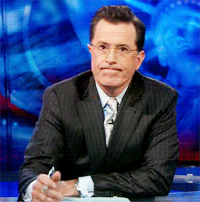 But, before I go scrambling back to my fishbowl book (which, by the way, is called Kingmaker's Sword by Ann Marston) I want to tell you about the library book I just finished.
I had a lot of fun reading this book! It took its inspiration from Eastern European mythologies. The little blurb on the inside flap is pretty vague and its events are taken care within the first 50 pages of the book which made rest of the book a pleasant surprise.
The only thing that bothered me was Dragon. I understood his character as gruff and intolerant of fools. Which is fine. Those gruff, unsociable personality traits can make pretty interesting characters.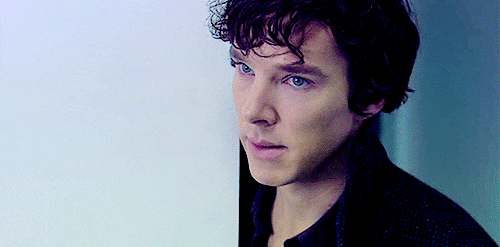 What bothered me was the way he treated the main character – who becomes his love interest in the book. He's constantly putting her down and no amount of amazing magic she performs in front of him softens him at all.
Even with Sherlock, he comes to respect John Watson. Not so with Dragon. Even after all their adventures and their love story (which, thankfully, doesn't take up more time than necessary) he's still pretty verbally abusive towards her. He never really shows any genuine respect for her. It was the only sour part of an otherwise excellent story.
Although, for a really good fantasy book based more on Eastern European mythologies, I would recommend Lord of Snow and Shadows by Sarah Ash.
This had been a wonderful read. I have the 3rd book in the trilogy in fishbowl.
Speaking of which, it's time I got past page 60!